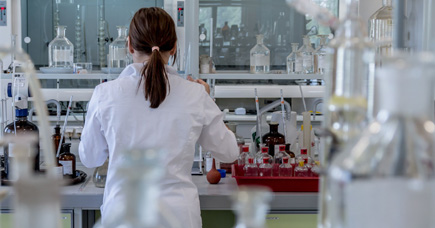 Borri UPS systems now protect the MUG data centre and other loads.
The Medical University of Gdańsk (MUG) is the largest medical university in northern Poland. The MUG educates more than 6000 undergraduate and postgraduate students at 4 Faculties.
INVENTPOWER, Borri official partner in Poland, has supplied and commissioned 4 uninterruptible power systems for the MUG. The Company provided the University with two innovative modular UPSaver UPSs with a capacity of 600 kW each, as well as 2 160 kW UPSs. The total power of the installed UPS in the first stage of the investment is 1520 kW.
UPSaver, the modular UPS for data centres.
UPSaver is a modular UPS for mission-critical applications.
Advanced device control algorithms allow selection of the most optimal operation mode, depending on the quality of the power supply network, ensuring energy efficiency up to 99.5%.
Furthermore, a four-level modularity allows easy system resizing by addition of power modules. This way the system can be easily adapted to the changing needs of the infrastructure. UPSaver is also an extremely versatile system, allowing for any maintenance or power resizing to be carried out while units are online.
The UPSaver units supplied have 3×200 kW power modules. Unit modules have removable sub-modules for easy maintenance and low MTTR. A distributed battery system (dedicated battery systems for each power module) provides 15- and 60-minutes autonomy. The devices use a centralized static bypass system.
Customer's choice confirmed Borri commitment to implement the most innovative and advanced technologies to protect client's mission-critical infrastructures. Borri experience in the medical sector also contributed to the success of this project. In Poland, Borri has installed more than 75 UPS systems at the Warsaw Medical University and in many other hospitals across the country.
For any further information about  UPS official partner in Poland – INVENTPOWER please visit:
https://www.inventpower.com
For more information about our Modular UPS UPSaver for data centres click here!