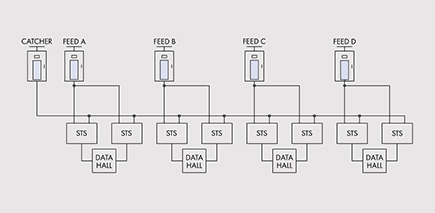 Redundancy is the most used and effective way to increase resiliency and availability of critical functions.
This applies to all kind of systems, from the human body to aircrafts down to essential parts of any infrastructure operation.
This article guides you through the most important deployed redundancy schemes (such as "TIER IV", "n out of m", "Failover" schemes) in electrical infrastructures and their pros and cons.
Redundant supply schemes may require synchronization between the UPS units and/or the use of Static Transfer Switches, to seamlessly swap from a supply source to another. Borri offer of 3-phase and 1-phase STS provides supply redundancy and prevents fault propagation in dual path power systems.
If you wish to know more about this topic, download the article for free and contact us at info.borri.it@legrand.com for any further information.