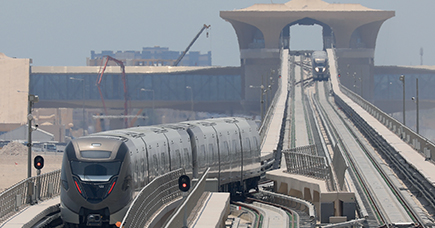 Borri supplied more than 300 AC and DC UPSs and batteries, powering safety, emergency systems and operations.
The systems power the line signalisation, emergency lighting and fire system, substation protection and other critical loads needed to insure safe and proper operations under any power conditions.
Doha Metro is one of the most prominent and visible projects in Doha and runs throughout the city by three interconnecting lines – Red, Green, Gold – covering a total operational distance of 76 kilometres and 37 stations (Phase 1).
The new metro system connects the main areas of Doha including the Hamad International Airport, the Old City, and newly developing inner city areas such as West Bay and Lusail. These lines opened to the public on 10 December 2019.
Borri technical solutions and manufacturing capability met the stringent project schedule and special design needed for this strategic transportation project.
To explain more about this project, we prepared a case study we invite you to read!