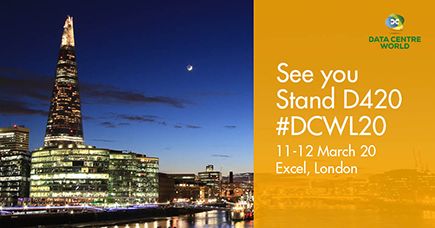 Discover Borri data centre solutions at DCWL 2020.
Meet us at Stand D420,
11-12 March 2020.
The data centre market has been under increasing pressure to achieve lower Total Cost of Ownership (TCO).  Therefore, critical equipment such as UPS have come under the spotlight. As one of the leading worldwide manufacturer of UPS systems, Borri provides comprehensive solutions for powering medium to large size data centres.
At Data Centre World London we'll show you our latest innovative modular, efficient and compact UPS solutions to secure your data and maximize your investment.
Come and meet our experts and discover our products and services.
UPSVER 3vo: a new UPS generation for data centres.
The new generation UPSaver 3vo is a Modular high-power UPS with the highest overall reliability and availability of any technology. It is designed to adapt to the critical and changing data centre demands.
Watch the video to know more about what UPSaver 3vo can do for your data centre.