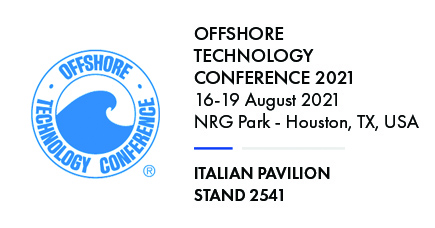 Visit us at OTC 2021,
Italian Pavilion.
Borri comes back to events this year with the participation in a major show dedicated to the offshore sector.
Borri Americas, the American subsidiary of Borri S.p.A., will participate in the next Offshore Technology Conference at NRG Park, Houston – Texas (USA).
This year, the event will be held from 16 to 19 August 2021.  Our local team from Borri Americas will be happy to meet you in person at OTC 2021 to introduce you to our industrial power solutions for the offshore energy sectors.
If you'd like to schedule a meeting with us, please contact our American Team at info@borripower.com or drop an email directly to Vladimir M. Yordanov (VP of Sales Americas) at vladimir.yordanov@borripower.com.
To get your access to the exhibition, please visit: https://2021.otcnet.org/register
Borri experience in industrial solutions.
With almost 90 years of experience in the offshore energy market, Borri has thousands of AC & DC systems installed worldwide and recorded in the major international energy companies' vendor lists.
Borri's custom-engineered solutions continuously supply and protect industrial systems against a full range of power problems, even in extreme ambient conditions and hazardous locations.
We also provide complete project support, maintenance and services for a smooth and easy project execution and maximum availability of your systems.
Discover what we can do for the offshore and onshore sectors at the following link: https://www.borri.it/industrial-power/oil-gas/