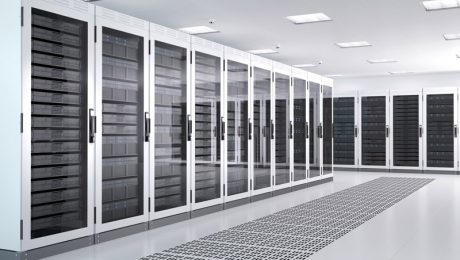 UPSaver UPS for a massive Enterprise Data Center project to deliver high quality, efficient and reliable power.
One of Irelands' largest Data Centers selected Borri to supply 43 Megawatts of Uninterrupted Power with UPSaver Modular UPS System.
Together with AVK-SEG – our official partners in the UK, we are supplying and  commissioning 34 UPSaver UPS between 1000kVA and 1400kVA. UPSaver will be installed in the Server and Mechanical rooms.
Borri's modular UPSaver® with its patented Green Conversion Technology, is based on 200 kW modules and an I/O module for cable connection, system bypass and user interface.  The 200kW modules have removable sub-modules for easy maintenance, very low MTTR, certified efficiency up to 99.5% and scalable up to 12.8 MW.
Users can set any of its 4 modes of operation or activate UPSaver® strategy algorithm. It dynamically sets the best one according to mains conditions, to provide critical loads with high quality power at the highest efficiency.
"Borri has been selected for its best performance and highest reliability providing Enterprise Data Centres what they are looking for in PUE and TCO" explains Enrico Simoni, President and CTO of Borri.
Discover more about UPSaver and Data Center applications at:
www.borri.it/upsaver.php#swipebo
For any further information about Borri UPSaver official partner in the UK  – AVK-SEG UK Ltd please visit:
www.avk-seg.co.uk