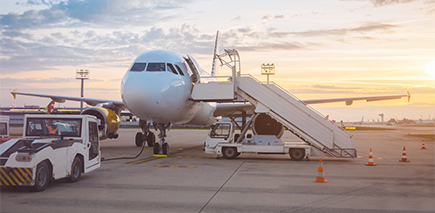 Earlier this year Borri and Sinergia S.L., official partner in Spain, successfully delivered and installed Borri Ingenio Plus UPSs in a major Spanish Airport, connected to one of the most important touristic sites in the country.
The airport concentrates most of its traffic during summer season for a total of more than 60K annual operations and over 8 million passengers transported in pre-covid era.
Reliability is a critical issue when it comes to airport operations, whether it be power supply continuity in terminal buildings or navigation aid systems during take-off and landing. Safe and efficient power protection is paramount in such a critical environment.
Ingenio Plus UPS for the terminal building and beacon system
Borri, along with Sinergia S.L. and the engineering company involved in the project, have managed to enhance safety and efficiency, by installing in the infrastructure 4 x Borri Ingenio Plus units to protect terminal building operations and beacon system.
Customer requirements for this project included:
Supply and installation of 2 X 160 kVA UPS units with a 15 min backup for the Terminal building.
Supply and installation of 2 X 160 kVA UPS with a 15 min backup, to be installed in the new Power Center room, to feed the beacon system of the airport.
Refurbishment of UPS rooms.
Upgrade of supply connection panel and electrical distribution panel.
The units are configured in parallel 2 by 2, to make-up the 2 independent UPS systems which are needed to feed both the Terminal building and the beacon equipment.
"We are proud to have introduced Borri Ingenio Plus series in the airport sector in Spain. This project in such a critical environment required high qualified technical skills and special expertise. We strongly believed that Borri would have satisfied customer expectations" says Robert Gaitán Duque, Sinergia S.L. product manager.
To get more information about Borri Ingenio Plus series, please check out Ingenio Plus web page.